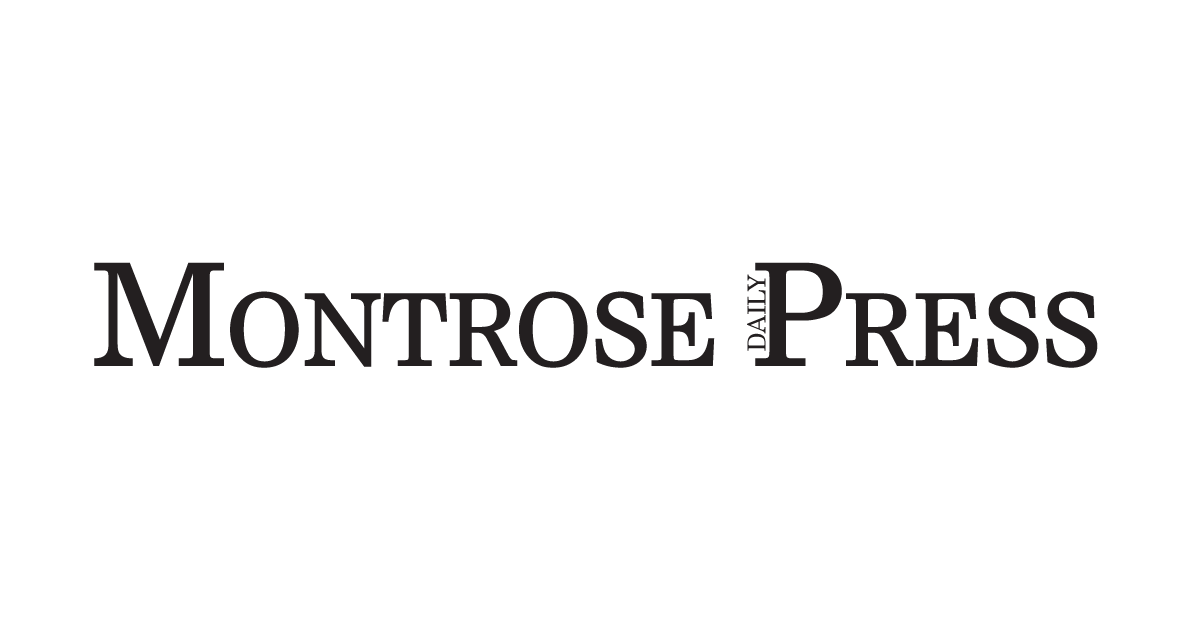 The benefits from lottery proceeds are all around Montrose: The Water Sports Park, Community Recreation Center, public trails, sports fields, a school playground and other amenities are partly funded by Great Outdoors Colorado grants.
Newly passed legislation, now en route to the governor's desk, ensures such grant funding remains.
Senate Bill 66, which Gov. John Hickenlooper is expected to sign, extends the state lottery division for 25 years beyond its previously scheduled sunset date of July 1, 2024.
The division has administered the state's lottery proceeds since 1992. Half of those proceeds go to GOCO; 40 percent to the Conservation Trust Fund and 10 percent to Colorado Parks and Wildlife.
Worries last year that a major funding stream for Montrose enrichment projects would be cut off gave way to relief last week, when SB 66 cleared the House.
"It helps Montrose tremendously with access to lottery dollars for parks and recreation district projects," Ken Sherbenou, Montrose Recreation District executive director, said April 20.
"It's really great for the county for projects they want to do. It's great news for the city. If this bill did not pass, all these projects that would enhance our system would not happen."
Sherbenou, who also sits on the Colorado Parks and Recreation Association's legislative affairs committee, praised Montrose County, the City of Montrose and Montrose County School District for stepping up with resolutions supporting reauthorization.
The cooperative effort was in keeping with previous partnerships between entities pursuing grants that helped bring GOCO dollars here, Sherbenou indicated.
"Lottery dollars and GOCO were a catalyst for a lot of the improvements we've seen in the past few years," he said.
Sen. Don Coram and Rep. Marc Catlin, Montrose Republicans who represent Senate District 6 and House District 58, respectively, ultimately favored the bill.
"It's been pretty good for the state of Colorado," Catlin said, of the proceeds from the state lottery.
"I decided we needed to continue to do it, because it's done some very good things for Colorado. People are still wanting to buy lottery tickets, so we might as well …. We need the lottery; let's continue. I like what it's done in our district."
Catlin's one concern is the amount of land state entities have been buying, because, he said, he doesn't like to see the state compete with the private market for real estate purchases which, when owned privately, also generate property tax revenue for local governments.
As a whole, GOCO as been a benefit for everyone in the state, Catlin said.
"If you look around at what it has provided communities around this state over the years, it's been pretty beneficial," he said.
Sherbenou said he and other bill backers had been concerned partisanship might sink efforts to extend the lottery division. But that didn't happen.
"I was extremely happy to see this from bipartisan support that created this outcome. I'm very proud of our own reps … I felt like Montrose was one of the leaders," he said.
"This is fantastic news," said Montrose City Councilor Judy Ann Files, who last year as mayor helped lead local efforts to support the bill. "Otherwise, those funds were going to go away. The City of Montrose and the Montrose community has benefitted greatly from GOCO money."
Files accompanied Sherbenou and others last year as GOCO's executive director and a staffer toured the area and informed them of the looming possibility that the lottery division would not be extended. The local entities sprang into action to advocate for the legislation, including the school district, which Files said helped sway legislators who may have been eyeing lottery dollars for education.
The city has grant applications with GOCO in the works right now, Files added.
"It's a growing organism here. Without the reauthorization funds, we wouldn't have been able to do any of that," she said.
Montrose County was happy to lend its voice in support of the bill, Commissioner Keith Caddy said.
"It's good for the county; we use GOCO and DOLA (Department of Local Affairs) funds. All of us have used GOCO grants. If it wasn't for these funds, a lot of things wouldn't get accomplished in the county," Caddy said.
The GOCO dollars are put to good use locally and around the state, Montrose County Government Affairs Director Jon Waschbusch said.
"It's a great option for the county to have going forward. The city and rec district are making use of major GOCO funding," he said.
"I think folks are glad to see it move on. It's a great opportunity for any entity in the community to be able to look at those dollars for qualifying projects. You can certainly leverage your local dollars."
Great Outdoors Colorado last year awarded the city and rec district a whopping $2 million for the ambitious "Connecting the People to their Parks and Recreation" project, which will tie both ends of Montrose to public trails. Just last month, GOCO awarded the school district $110,000 for Columbine Middle School's first playground; it also gave Nucla $350,000 for its arena renovation project, as well as money to Naturita for a parks and recreation master plan.
The Montrose Recreation District hopes for GOCO funding to help with the first two phases of an outdoor pool it would like to add to the Community Recreation Center, Sherbenou said.
Overall, he is grateful for the broad support SB 66 saw locally.
"It sent a really strong message. I'm a big believer that a part of our story relates strongly to GOCO," Sherbenou said.
Katharhynn Heidelberg is an award-winning journalist and the senior writer for the Montrose Daily Press. Follow her on Twitter @kathMDP.